Recipe-o'-clock: Celebrate National Peanut Butter Day 2023 with these recipes
Recipe-o'-clock: Celebrate National Peanut Butter Day 2023 with these recipes
Jan 24, 2023, 07:45 am
2 min read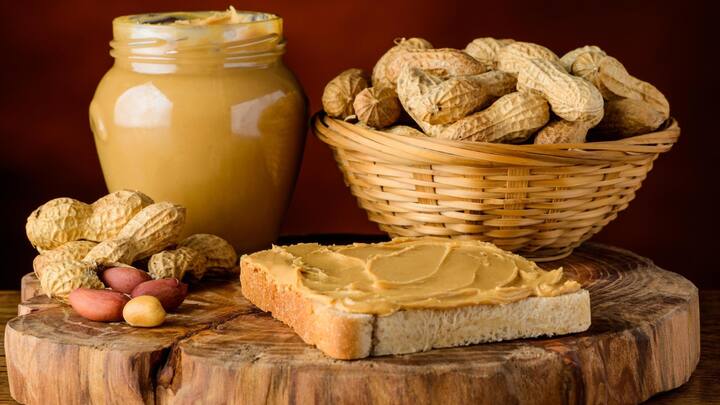 If peanuts are your 'butter' half, it is time to spend the day in flavor. The US celebrates National Peanut Butter Day every year on January 24. It is the day to celebrate the existence and versatility of peanut butter, which has become a taste sensation sweeping the entire world. So to commemorate this occasion, try cooking these five peanut butter-based recipes at home.
Begin by mixing some chili chutney, peanut butter, and salt in a bowl. Adjust the proportions as per taste. Now, on a heated non-stick pan, put a ladle of dosa batter. Put the flame on medium-high to avoid burning. Smear the chili chutney-peanut butter mixture on it and cook for 30 seconds. Fold it into half and your dosa is ready to be enjoyed!
To make peanut butter noodles, heat three tablespoons of sesame oil and a few cloves of chopped garlic. Saute them well and then turn off the heat. Now pour some soy sauce, red chili sauce, green chili sauce, and peanut butter. Mix well and then add some honey, black pepper, and chili flakes. To this, add boiled noodles and mix until well incorporated. Enjoy!
To make peanut butter cookies, cream butter, peanut butter, castor sugar, and brown sugar together. To this, gradually add some eggs and vanilla essence. Now fold in some whole wheat flour, followed by baking powder. Make a dough and roll out some balls from it. Place them on a baking tray and bake at 170 degrees Celsius. It's done! Serve with tea or coffee.
Peanut butter and chocolate cake
On National Peanut Butter Day, you can bake this delicious cake to celebrate the existence of this lip-smacking condiment. Whip some butter, peanut butter, and castor sugar in a bowl. Then add in some all-purpose flour, baking powder, and chocolate chunks, in the order mentioned. Mix well and set it to bake at 170 degrees Celsius. Your cake should be ready in 35 minutes.
Dates, figs, and peanut butter bites
To make these bites, you need to first soak dates and figs in water for about an hour. Drain and dry them. Now grab a food processor and add them with sesame seeds and peanut butter. Process until you get a sticky mixture. Bake it for a while and then refrigerate for an hour. Cut into squares and dig in.