Google's 'Live from Paris' AI event falls short of expectations
Google's 'Live from Paris' AI event falls short of expectations
Feb 08, 2023, 08:59 pm
3 min read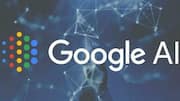 Hot on the heels of Microsoft's event where it announced ChatGPT-powered Bing, Google set up the stage in Paris for its AI-centric "Live from Paris" event. The City of Lights saw Google drip-feed AI into some of its popular services including Search and Maps, a sneak preview of Bard-Google's ChatGPT-rival, and some updates for Google Lens but nothing ground-breaking as some were expecting.
Why does this story matter?
For the first time in years, Google has found itself a worthy competitor-ChatGPT, an AI chatbot developed by OpenAI. Many consider the chatbot the next chapter in the evolution of internet search.
What makes this battle spicier is the involvement of Microsoft. By pouring billions into OpenAI, the tech behemoth has made its intentions clear: end Google's dominance.
Google did not announce anything new about Bard
Bard was expected to be the highlight of the event. Especially considering Microsoft's event the other day where it revealed a "copilot" chat experience for Bing and Edge. However, that wasn't the case. We got a hint of what Bard would look like, but that was about it. As we already know, the conversational service is already available to "trusted testers."
Lens multisearch is now available globally
Google Lens' multisearch was one of the main showpieces of the event. It helps you search for something with an image and text. For instance, if you like a shirt but not the color, you can snap a picture of the shirt and enter the color of choice to see where you can buy it from. The company has rolled out the feature globally.
'Multisearch near me' is only available in the US
Google also showcased 'multisearch near me,' which helps you search for things like a certain dish or a particular item nearby. It is only available in the US now. Another feature that is coming soon to Android is the ability to search for texts and images without leaving the screen you are on using Google Lens.
Immersive View of five cities are now available
Immersive View, which was only available for landmarks, is now being rolled out to five cities, including London, Los Angeles, New York City, San Francisco, and Tokyo. It allows users to virtually fly over buildings to check entrances, traffic, and even areas that attract large crowds. It has a time slider that lets users see how a place looks at different times.
Users can take a look inside venues with Immersive View
With Immersive View, users can also get an idea of how a venue looks inside before they visit. Google achieves this with the help of neural radiance fields (NeRF), an AI technique that generates a 3D-rendered scene from multiple still images from different angles by mapping color and light. NeRF is used to create explorable walkthroughs.
Google Maps will show 'very fast' filter for EV charging
Google is also rolling out some new features to help EV drivers. Google Maps will suggest charging stops for short trips and a "very fast" filter for charging station searches. It will also show charging stations (if available) when you search for places like hotels or grocery stores. These features will roll out for EVs with built-in Google Maps.