Decoding Rohit Sharma's abysmal numbers in IPL 2022
Decoding Rohit Sharma's abysmal numbers in IPL 2022
May 23, 2022, 03:00 am
3 min read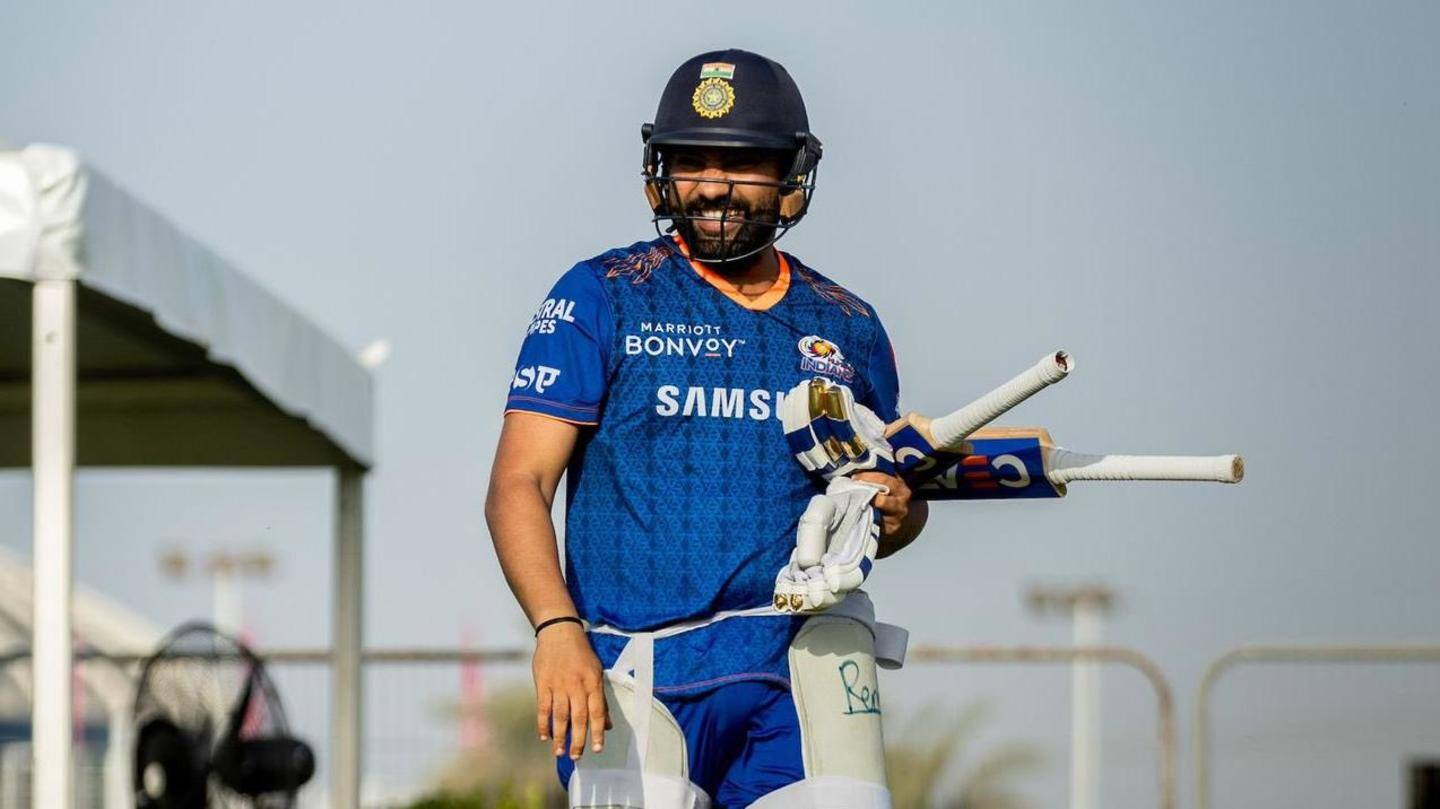 Five-time winners Mumbai Indians (MI) notched a five-wicket win against Delhi Capitals to wrap up their run in the Indian Premier League (IPL) 2022 season. One of their weakest links throughout the tourney was their skipper, Rohit Sharma. He looked out of sorts even in the last outing where he was dismissed cheaply for two runs in a 160-run chase. We decode his numbers.
Why does this story matter?
Rohit's woeful performances hurt his team big time in IPL 2022.
He was way too inconsistent.
A lot more is expected from someone who ranks fourth among the highest run-getters in IPL (5,879) and is an experienced top-order batter.
He would want to reflect on his faulty shows from this edition and avoid committing the same mistakes in the international series ahead.
Rohit averaged a sorry 19.14 in IPL 2022
Rohit had an abysmal campaign with the willow throughout. He could amass only 268 runs in 14 matches. He averaged a mere 19.14 while striking at 120.17. He smacked 28 fours and 13 sixes. Against spinners, Rohit scored 49 runs off 43 deliveries at 9.80 (five dismissals). He had better numbers against pacers against whom he slammed 219 runs at 24.33.
A look at Rohit's scores in IPL 2022
Rohit's scores this season read: 41 vs DC, 10 vs RR, 3 vs KKR, 26 vs RCB, 28 vs PBKS, 6 vs LSG, 0 vs CSK, 39 vs LSG, 2 vs RR, 43 vs GT, 2 vs KKR, 18 vs CSK, 48 vs SRH, and 2 vs DC. It's the first time that Rohit didn't register a single fifty in an edition of IPL.
No fifty-plus scores in the last 22 innings in IPL
It is indeed surprising to see that the Hitman hasn't clocked a half-century in the last 22 innings. In fact, his last fifty (52-ball 63) was against Punjab Kings in Chennai in 2021. Since then, he has been dismissed in the 40s on four occasions.
A look at Rohit's past performances
Rohit's best run as a batter was in 2013. He had pummelled 538 runs at 38.43. That was the only season he breached the 500-run mark in IPL. The 2016 edition was impressive as well (489 runs). Since 2017, his season-wise average read: 23.79, 23.83, 28.93, 27.67, 29.31, and lastly, 19.14. Clearly, these aren't happening numbers for a player of his caliber.
Rohit remains optimistic about the future
Post the win, Rohit said that there is plenty of cricket left in him. "There is a lot of cricket ahead. So I need to take care of the mental aspect and think about how I can return to form and perform," he was quoted saying as per PTI. Rohit said that he will have to make minor adjustments to his play.