Microsoft extends partnership with OpenAI in a multibillion dollar investment
Microsoft extends partnership with OpenAI in a multibillion dollar investment
Jan 24, 2023, 10:58 am
3 min read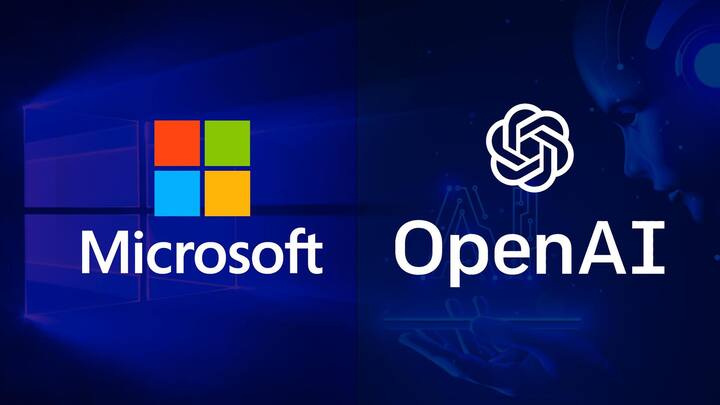 Microsoft has decided to extend its partnership with ChatGPT owner OpenAI via a "multiyear multibillion dollar investment." The agreement will lead to wider use of OpenAI's technology by Microsoft in its software offerings, to give it an edge over its rivals like Google. There will be "new categories of digital experiences" and the Azure OpenAI Service will play a vital role in it.
Why does this story matter?
OpenAI shot to prominence because of its AI chatbot ChatGPT. It is rumored that Microsoft is planning to integrate it into its Bing search engine, which would aid it in getting a one-up over its rival Google.
Not to be left behind, Google is also working on a chatbot. AI is the future and democratizing it is the need of the hour.
What does the deal entail?
As part of the agreement, Microsoft will invest more money in the development and deployment of supercomputers, in order to assist OpenAI in its research. Also, Microsoft is now OpenAI's sole cloud partner for Application Programming Interface (API) services, products, and research purposes. According to a Bloomberg report, Microsoft will invest $10 billion over "multiple years."
What about the financials?
Rumors surrounding the agreement suggest that Microsoft may get 75% of OpenAI's profits until it secures a return on its investment. It is also bagging a 49% stake in the company. As for OpenAI, it claims that it continues to be a capped-profit company post this deal. It can continue to raise capital subject to certain checks and balances.
'Microsoft, OpenAI share ambition to democratize AI'
Describing the deal, Microsoft CEO Satya Nadella said, "We formed our partnership with OpenAI around a shared ambition to advance cutting-edge AI research and democratize AI as a new technology platform." "In this next phase of our partnership, developers and organizations across industries will have access to the best AI infrastructure, models, and toolchain with Azure to build and run their applications," he added.
History of Microsoft and OpenAI
Microsoft invested $1 billion in OpenAI in 2019. The following year, it purchased the exclusive license to the technology behind the GPT-3 AI. The duo worked on the Azure OpenAI Service and now ChatGPT is coming to it soon. OpenAI also uses Microsoft's infrastructure to train its DALL-E 2 image platform and the ChatGPT bot. The latter is now available to the general public.
Microsoft is pulling the plug on AltspaceVR
In separate news, Microsoft has decided to shut down its virtual reality platform, AltspaceVR. Altspace was acquired by the tech giant in 2017. The platform will be shuttered on March 10, and Microsoft will shift its focus to Microsoft Mesh, a mixed reality platform.