How to maintain a smooth and consistent hair texture
How to maintain a smooth and consistent hair texture
Jan 19, 2023, 11:39 am
3 min read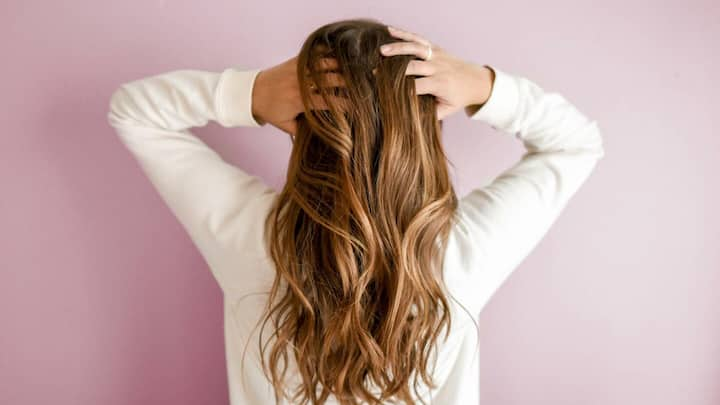 Your hair tends to go through a lot including exposure to pollution, dirt, and bacteria which makes them dry and brittle over time. Using chemical treatments, styling products, and blow-drying can also damage your mane affecting its natural texture. However, you can adopt a hair care routine to solve the problem. Here are a few home remedies to maintain a smooth hair texture.
Apply coconut oil twice a week
Loaded with moisturizing properties, coconut oil improves your hair texture and makes it healthy, soft, and smooth. It prevents the loss of protein by penetrating hair shafts. It also helps prevent hair breakage and split ends. Warm some coconut oil and massage it all over your hair. Wait for 30-60 minutes and wash it off with a mild cleanser. Use it twice a week.
Use an egg mask once a week
Rich in protein and fats, egg yolk helps nourish your hair and promote hair growth. It also prevents split ends and breakage and makes your mane strong and lively. Whisk an egg and massage it on your hair and scalp. Cover your head with a shower cap. Wait for one hour and wash off with a mild cleanser. Use this mask once every week.
Drink green tea every day
Green tea is not only great for your digestive and heart health and aids in weight loss but also helps you maintain healthy hair texture. The polyphenols in it prevent hair loss and help promote hair growth. Boil water in a saucepan, and add one teaspoon of green tea. Simmer and strain the tea. Drink it lukewarm every morning.
Use microfiber towels to dry your hair
Regular towels are usually coarser and much dryer than your hair which can weaken the strands and cause breakage. These towels can also worsen split ends, take away natural moisture, and create dryness and frizz on your hair. Instead, go for microfiber towels that are gentle on your hair, cause less friction, and will not make it dry and frizzy.
Use a wooden comb and avoid overbrushing your hair
If you want to maintain a smooth and consistent hair texture, ditch your regular plastic combs and opt for a wooden comb that reduces dandruff, split ends, and hair fall and improves your hair quality. A wooden comb also boosts blood circulation in your scalp and distributes the natural oils all over your tresses. Also, avoid overbrushing your hair over the day.