Free Fire MAX codes for January 20: How to redeem
Free Fire MAX codes for January 20: How to redeem
Jan 20, 2023, 09:59 am
3 min read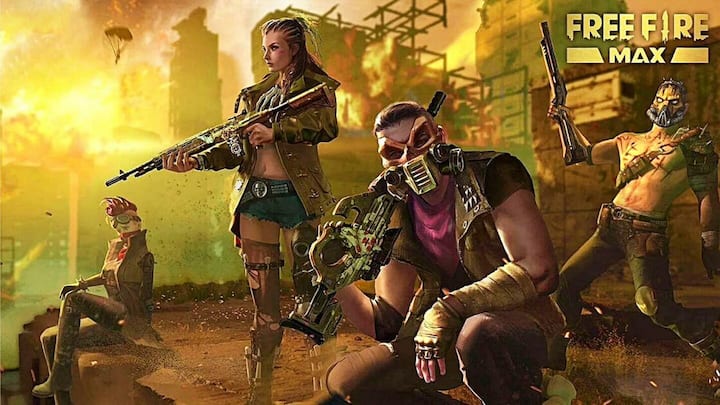 Your chances of winning a battle royale game and moving up the leaderboard depend on your strategies. When engaging an opponent in combat, having extra supplies on hand is very beneficial. Hence Free Fire MAX provides a variety of in-game goods that users can purchase using real money. However, you can also get bonuses for free by using redeemable codes. Here's everything to know.
Why does this story matter?
Free Fire MAX was first made available by Garena in September 2021. The game acquired a sizable fan base in India's Android ecosystem for its high-resolution graphics and rewards redemption system.
The creators are aware that not all players are eager to buy in-game items with real money. Hence, they frequently distribute redeemable codes that let users access a variety of bonuses for free.
Codes are redeemable only once per individual
If you want to use Free Fire MAX codes, you must adhere to a few straightforward rules. For instance, the codes can only be accessed by players using Indian servers. A player can redeem multiple codes in one sitting, but each code can be redeemed only once. The codes must be claimed via the game's rewards redemption page within 12 to 18 hours.
Free Fire MAX codes can help you earn various rewards
Players can obtain a wide range of in-game items with the help of the Free Fire MAX codes. The long list includes reward points, outfit sets, royale vouchers, skins, pets, weapons, diamonds, and more. These bonuses can help players enhance their performance on the battlefield.
Check out the codes for January 20
The Free Fire MAX codes for today i.e. January 20 are listed below. Utilize them to gain free access to a variety of in-game items. 3IBB-MSL7-AK8G, FFIC-JGW9-NKYT, FFCO-8BS5-JW2D, FFAC-2YXE-6RF2, FFPL-OWHA-NSMA FF9M-J31C-XKRG, J3ZK-Q57Z-2P2P, FF7M-UY4M-E6SC, X99T-K56X-DJ4X 8F3Q-ZKNT-LWBZ, WEYV-GQC3-CT8Q, GCNV-A2PD-RGRZ, 4ST1-ZTBE-2RP9 C23Q-2AGP-9PH, FFMC-LJES-SCR7, FFPL-FMSJ-DKEL, F2AY-SAH5-CCQH FFXV-GG8N-U4YB, FFE4-E0DI-KX2D, HK9X-P6XT-E2ET, FFPL-NZUW-MALS 5FBK-P6U2-A6VD, 5XMJ-PG7R-H49R, SARG-886A-V5GR, FFBC-T7P7-N2P2 FFPL-PQXX-ENMS, FFX6-0C2I-IVYU, FFA0-ES11-YL2D, FFMC-2SJL-KXSB
Visit the rewards redemption page of Free Fire MAX at (https://reward.ff.garena.com/en). Access your account by entering your registered Facebook, Twitter, Huawei, Apple ID, Google, or VK ID details. Now, add a redeemable code into the text box and hit "Confirm" followed by "Ok." Each successful redemption will allow you to pick a reward from the in-game mailbox.