Have you heard about the travel trends for 2023 yet
Have you heard about the travel trends for 2023 yet
Jan 23, 2023, 10:52 am
2 min read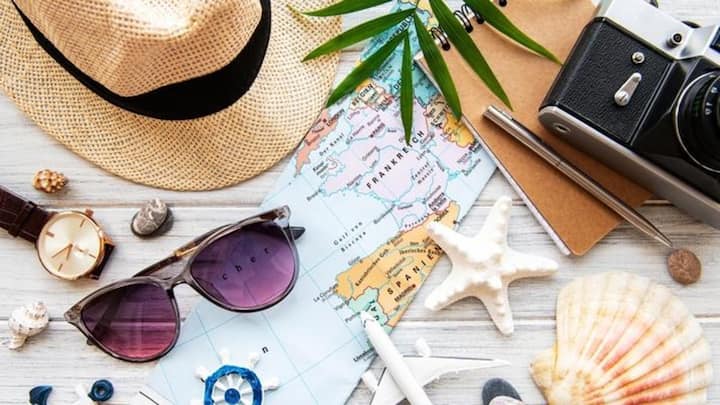 With the COVID-19 pandemic being almost over in India, the tourism industry is all set to witness a new normal this year with people looking for new ways to travel and explore the world. The industry has already started seeing a surge in the number of tourists as 2023 looks more promising for travel. Here are the five biggest travel trends for 2023.
The COVID-19 pandemic has introduced most of us to the concept of workation or remote working which helps employees take a break from their routine life and work from anywhere in the country. Employees can travel to their favorite destination without asking for leaves and explore places while working. 2023 will see a surge in this trend for its convenience and work-life balance.
This year, experience matters more than the destination as the memories are of prime importance to people. People love engaging in adventure sports like river rafting, paragliding, scuba diving, bungee jumping, etc. which offer an experience of a lifetime. Dancing with locals in Assam or watching a live match at a stadium in a particular city makes your travel experience more special.
Rise of women solo travelers
This year, travel companies are seeing a lot of women solo travelers and women-led travel groups. This travel trend empowers women, by helping them overcome their fears and encouraging them to explore the world without waiting for company. Many women are also using their business vacations to explore new places, engage in interesting adventure activities, and spend some me-time.
2023 will witness a lot of road trips since it is a more relaxed way of traveling while experiencing the greenery and other sights on the way. You can book an open-roof car to recharge in the middle of the wilderness during the drive. With electric vehicles on the rise, road travel has become more convenient which is also good for the environment.
After the pandemic, people finally realized health is wealth and mental wellness is of top priority in life. Many travelers are showing interest in wellness destinations to take care of their mental health and relax and rejuvenate. You can try forest bathing, Ayurvedic spa holidays, or stay-in yoga retreats. 2023 will see a rise in this trend of visiting wellness destinations.