Egg shortage in Maharashtra: Try these protein sources instead
Egg shortage in Maharashtra: Try these protein sources instead
Jan 19, 2023, 12:01 pm
2 min read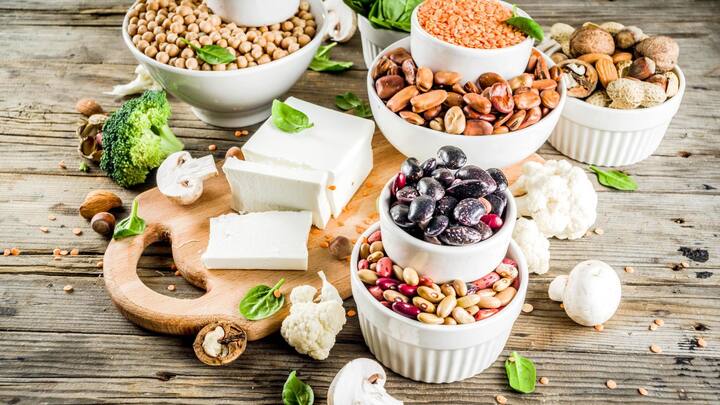 According to reports, India's Maharashtra and the US have been witnessing a shortage in the supply of eggs. Recently, Maharashtra's animal husbandry department informed that the state is facing a shortage of one crore eggs daily, owing to cold wave conditions. Meanwhile, bird flu outbreaks in the US have affected global egg supplies. Consume these five protein sources other than eggs in the meantime.
One of the most loved vegetarian sources of protein, paneer is highly healthy and wholesome and will offer the essential nutrients your body needs. It helps you maintain a healthy weight and build muscle mass. There are around 11 grams of protein in 100 grams serving of paneer. You can have paneer in the form of curries or use it in sandwiches, or salads.
Oatmeal is a potential source of low-cost protein and high fiber, and is perfect for weight loss. It also promotes good heart health. There are a whopping 13 grams of protein in a single cup serving of oatmeal. Rich in antioxidants, oatmeal helps lower blood sugar levels, relieves skin itching, eases constipation, promotes healthy bacteria in your gut, and lowers the risk of cancer.
An essential source of protein for vegetarians, lentils are edible seeds that are packed with B vitamins, potassium, phosphorus, copper, manganese, fiber, magnesium, and zinc. From arhar to masoor to urad, you can go for dals according to your preference. Lentils support regular bowel movements, improve your overall gut function, and protect your heart health. They also manage your cholesterol levels.
Excellent sources of protein, soya, and tofu are low in calories and fat which is great to have on a weight loss diet. You can easily use it as a substitute during the shortage of eggs. Rich in nutrition, both soya, and tofu improve your heart health, keep your bones healthy, boost your skin health, and support your immune system.
Rich in protein and calcium, amaranth is a wholesome food that can be used for making tikkis, cheelas, and salads. According to USDA data, there are up to 9.3 grams of protein in a one-cup serving of Amaranth. This nutritious and gluten-free grain is rich in protein, fiber, and micronutrients. It helps lower cholesterol, boosts weight loss, and reduces inflammation.