Looking for some comforting food? Try these 5 steamed recipes
Looking for some comforting food? Try these 5 steamed recipes
Jan 23, 2023, 02:15 am
2 min read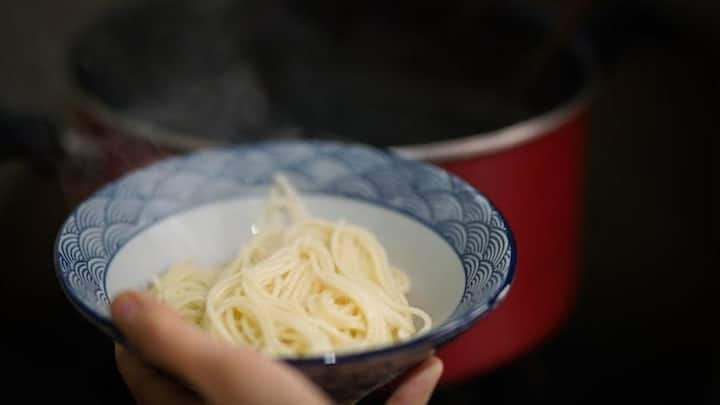 One of the healthiest cooking techniques to try, steamed food is not only convenient and easy to make but also gives you the adequate nutrition your body needs. Unlike conventional cooking methods, steaming ensures that your food retains the essential vitamins and minerals found in vegetables or leafy greens. Here are a few delicious and healthy steamed recipes that you must try at home.
Par boil potatoes in salted water. Stir paanch phoron (whole jeera, fenugreek seeds, fennel seeds, kalonji, and black mustard seeds) and red chilies in oil. Pour this spice mix over the potatoes. Mix yogurt, mustard paste, coconut paste, turmeric powder, and green chili paste. Then add the potatoes, salt, and lime juice and mix. Fold it in banana leaves and steam for six-eight minutes.
Combine together semolina, yogurt, salt, water, and chopped coriander in a bowl, cover, and keep aside for 10 minutes. Saute mustard seeds, urad dal, cumin seeds, curry leaves, asafoetida, green chilies, and cashew nuts in an oil-greased pan. Add this tempering and fruit salt to the semolina batter and mix. Pour the batter into idli molds and steam for eight-ten minutes. Serve with sambar.
This steamed spinach recipe is healthy and is the perfect dish to have on a weight loss diet. Add chopped spinach leaves to a deep skillet along with water. Cover and steam for three-five minutes. Transfer the steamed spinach to a serving plate. Add salt, garlic powder, melted butter, lemon juice, and black pepper, and mix well. Serve hot with some seafood saute.
Make a thick batter with besan (gram flour), tamarind pulp, turmeric powder, chili powder, asafoetida, roasted cumin seeds, sugar, salt, and oil. Spread some batter on top of a colocasia leaf, place another on top and roll it. Steam for 30 minutes and cut it into thick slices. Prepare tempering with mustard seeds, sesame, coconut, and coriander leaves, and pour over the roll. Enjoy!
Steamed mixed dal masala vada
Mix together channa dal, toor dal, and masoor dal and soak them in water for two hours. Drain the excess water and grind the dal coarsely. Add chopped green chilies, ginger pieces, onions, coriander leaves, curry leaves, salt, and crushed fennel leaves to the ground batter and mix well. Make small balls and flatten them. Steam cook the vadas in oil-greased idli plates. Enjoy!