Revisiting 5 evergreen chartbusters on Kavita Krishnamurthy's 65th birthday
Revisiting 5 evergreen chartbusters on Kavita Krishnamurthy's 65th birthday
Jan 25, 2023, 04:10 am
2 min read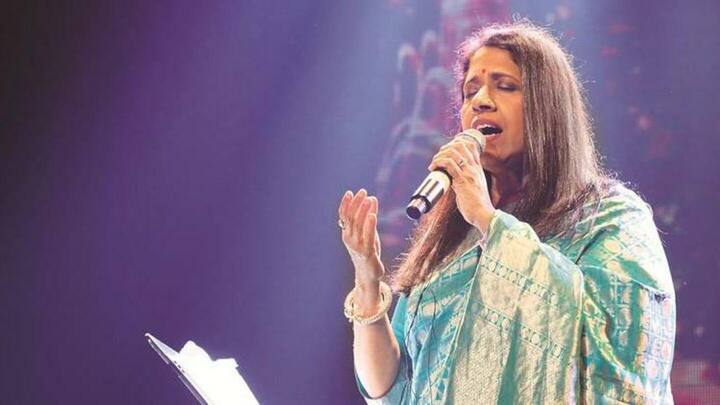 Kavita Krishnamurthy is synonymous with the childhood of every '90s-born kid. As our lives revolve around Bollywood and cricket, the quintessential melody singer delivered chartbusters after chartbusters until the younger generation took the baton. The Padma Shri awardee has recorded over 50,000 songs in 45 Indian languages. On her 65th birthday, we look back at five evergreen Krishnamurthy songs.
This gem gets overshadowed by the other songs in the amazing album of Rockstar. The 2011 film's music was done by the maestro AR Rahman and Tum Ko played during the credit rolls where the protagonists find their meeting ground. Krishnamurthy's crystal clear voice makes us question our biggest "what ifs?" and transports us to a different place altogether.
Here, Krishnamurthy does a duet with Shaan which is Farhan Akhtar's homage to '60s, '70s, and '80s Bollywood music. This song encapsulates the feel of these three decades and Krishnamurthy's voice makes the difference. Javed Akhtar's lyrics act like a bridge between the generations of Bollywood music. The whole album contributed to making Dil Chahta Hai a decade-defining movie in Hindi cinema.
This song from Karan Johar's Kuch Kuch Hota Hai is peak '90s Bollywood music. The lyrics are fresh, and the performances by the trio—Shah Rukh Khan, Kajol, and Rani Mukerji—are loved by all. Even to date, this song will be there in the OG playlist of college reunions, house parties, and karaoke nights. The common thread is that it's a Krishnamurthy classic.
Ismail Darbar's compositions blend Hindustani classical music with modern popular Hindi music seamlessly. Sanjay Leela Bhansali's magnum opus was rightfully complemented by its music. Krishnamurthy's classical singing prowess comes out very naturally in Dola Re Dola and it's an audial treat for all listeners. This song makes us wonder how amazing it would be to witness Krishnamurthy's magic in a Bhansali composition.
One of the most mainstream classical songs got a Bollywood rendering in Bhansali's Hum Dil De Chuke Sanam. Though Ustad Sultan Khan popularized it, it was Krishnamurthy who makes the song stand out completely. It is still a rage among music lovers and we all break into singing it as soon as it starts playing on our music systems.